Demo Twitter Like Character Count Validation using jQuery

Hi, I'm Vincy, PHP developer. If you have a project that you want to get started, launch quickly, contact me.
I'm currently available for freelance work.
Featured Product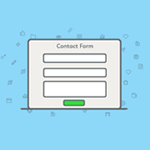 Testimonials
"The process was fast and very professional. The whole time we could follow the work and correct small details. As we got new ideas under the process Vincy was able to implement them without delay ..."
Steen Hertzum Kirchhoff, JobRater, Sweeden