Demo PHP User Registration Form

Hi, I'm Vincy, PHP developer. If you have a project that you want to get started, launch quickly, contact me.
I'm currently available for freelance work.
Featured Product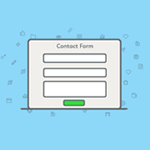 Testimonials
"Subcontracted work was completed on time, as requested, with great attention to details and utmost flexibility despite various changes towards the end of the project. Bravo! ..."
Haris Memisevic, Webpage.ba, Bosnia and Herzegovina