Demo jQuery AJAX Add Edit Modal Window

Hi, I'm Vincy, PHP developer. If you have a project that you want to get started, launch quickly, contact me.
I'm currently available for freelance work.
Featured Product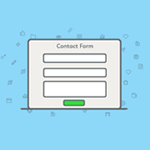 Testimonials
"She is cooperative and able to quickly understand our needs behind different features. We kept the estimated budget and fit within the assumed timeline. ..."
Marcin Bialy, Grandmetric, Poland