Demo jQuery AJAX Pagination

Hi, I'm Vincy, PHP developer. If you have a project that you want to get started, launch quickly, contact me.
I'm currently available for freelance work.
Featured Product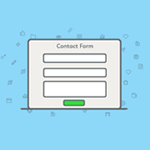 Testimonials
"The whole experience was extremely professional. We agreed on the requirements and scope of work quickly. The price was fair. Vincy promised quick turn-around and delivered on time ..."
Michael Goldstein, HHG Development Associates LLC, USA